At Smithy Bridge Methodist Church we welcome you and offer a place to meet with and worship Jesus Christ. We are in the centre of Smithy Bridge, close to the Lancashire town of Littleborough and to Hollingworth Lake.
We invite you to be part of what we offer to our community, and discover for yourself what Jesus is doing in Smithy Bridge.
Worship on Sunday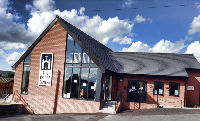 On Sunday 22nd July, 10.30am we are taking our worship outdoors, on the paved area at the Bridge Centre. Our worship will be led by Rev Helen Johnson. The service is followed by a barbecue and everyone is welcome to share in the food.
For other events during July and August, take a look at our News page